Clover® Mobile Point of Sale System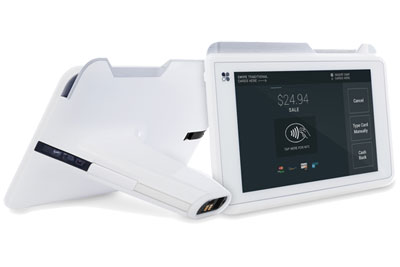 Clover® Mobile is a full-featured POS in a pint-sized package. It's cloud-based software enables you to manage your inventory, track revenues, and generate reports.
Clover® Mobile is much more than just a credit card reader. You get all the business-building features that Clover® is known for, the ability to add optional applications to customize your system.
* Requires Monthly Service with First Data in order to activate - $29.95 per unit per month
Buy One Get One Service Offering, Add a Clover® Station POS for Every Clover® Mobile and get the $29.95 Monthly Service for FREE!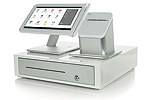 Clover® Station comes pre-configured out of the box, with everything you will need, including a cash drawer.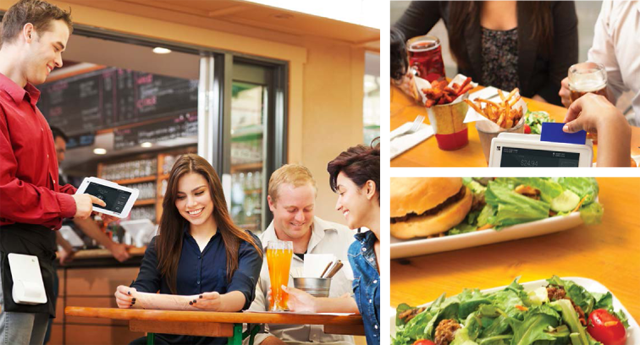 More Information
Clover® App Market
Clover® Mobile Sales Sheet
View Demonstration

Clover® comes pre-configured out of the box, but we don't stop there. Use Clover® Mobile as a standalone device or as a complement to your Clover® Station. We designed it for:
Quick-service restaurants "Add-on Orders" and "Line Busting"
Full-service restaurants "Take it to the Table"
Specialty Retail "Line Busting" or Inventory Scanning
Food Truck Owners
Mobile Service Professionals
Off Site Events or Trade Shows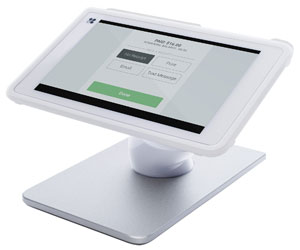 Bundle Includes
Clover® Mobile Station, White
Clover® Mobile Docking Station, White
Bluetooth Thermal Receipt Printer, White
Welcome Kit and Setup Guide


Clover® Mobile Features and Specs
Easy to Use
Intuitive setup for quick employee training
On-screen signature capture and marketing opt-in
Ability to email, text, or print receipts
Ability to accept multiple credit and debit payment types


Specifications
7" high resolution touchscreen
Built-In Barcode Scanner
Encrypted card swiper built into touchscreen display
NFC reader (EMV compliant)
EMV chip card reader
Dimensions: 5.3" (H) x 7.9" (W) x 3.6" (D)


General Hardware
Brushed aluminum touchscreen display with white glass accents
WiFi nad 3G enabled
1 year manufacturer warranty
The Clover® trademark and logo are owned by Clover Network, Inc., a First Data company.
All other trademarks, service marks and trade names referenced in this material are the property of their respective owners.